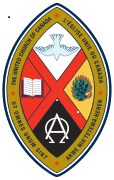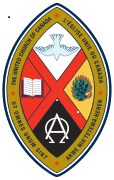 TOPSAIL UNITED CHURCH
"The Church By the Side of the Road"
Welcome to Topsail United Church's website. Please feel free to browse the site and learn a little of the history and current activities of "The Church by the Side of the Road". Visitors are invited to attend our Sunday Services or any of the

many other church activities that take place each week.
Please contact the Webmaster if you encounter any problems with this website or have any questions about it.
Topsail United Church Site Visitors:
it Web Counter
PLEASE SUPPORT TOPSAIL UNITED CHURCH
Please consider making a Donation to support Topsail United Church. You may use Interac e-transfer sending to email office@topsailunitedchurch.nf.net or mail or bring to the Church Office. Receipts will be issued.
THANK YOU
Topsail United Church
P.O. Box 13010, Station Topsail
Conception Bay South, NL A1W 2K1
The Mission of Topsail United Church is:
- To offer to all the opportunity to come to know God as revealed in Jesus Christ;
- To grow in faith through worship, study and prayer;
- To care for each other and all of Godís creation; and
- To encourage and empower each other to use our talents within the Church.Ē

NOTE: Click on item above to go directly to it
---
CANCELLATION OF CHURCH SERVICES
In the event of severe weather that prevents the Sunday morning or any special church service being held, radio stations will be informed and asked to broadcast the information. In addition a message will be placed on the Church's office phone - 834-4567, announcing any cancellations. Notice should also be posted on this web site and Facebook.