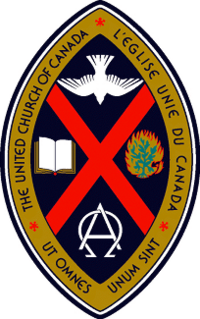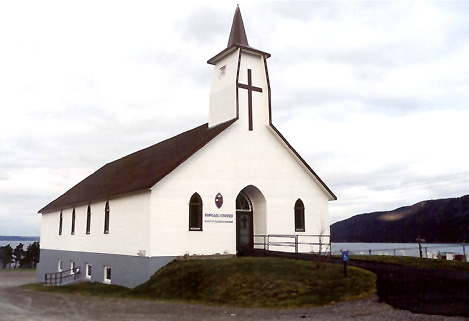 TOPSAIL UNITED CHURCH
"The Church By the Side of the Road"

OTHER CHURCH ANNOUNCEMENTS
EDUCATION: Queen's College is the oldest degree-granting institution in the province. Its mission is to prepare people for ministry, both ordained and lay, and to provide programs to assist people in their spiritual journey. We offer a variety of courses at our St. John's campus, in Clarenville, and by webinar, Skype or correspondence, which count as credit towards a degree, the Associate in Theology designation, or a Diploma in Theology. For more information please see the brochures in the church, check out our web site at www.queenscollegemun.ca , or telephone toll free at 1-877-753-0116

Wesley UCW will hold "Breakfast with Santa and a Mini Bake Sale" on Saturday, December 2, 2017 beginning at 10 a.m. Tickets are $10.00 for adults, and $5.00 for children, available from Pheobe at 726-1689 or the Church Office at 579-3682.
Explorer Program 2018 – an initiative to encourage young adult United Church members to consider ministry as a vocation. This is an opportunity for UC young adults (ages 19-25) to work beside a UC minister in a pastoral charge in another part of Canada. Participants from NL Conference will travel to either B.C., Alberta Northwest, Saskatchewan, Manitoba/Northwestern Ontario, London or Toronto. For further information please contact Heather Sandford, Conference Personnel minister at cmp@nfld.net or 754-0388.
COWAN HEIGHTS UNITED CHURCH is having a Bake/Craft Market "Cowan's Community Christmas" on Saturday November 25th from 10am to 4pm. There will be homemade Gifts & Goodies and more.... By local Artisans and Exhibitors. There will be luncheon Special available throughout the day for $5, which will include Soup, bread roll, and choice of Coffee, Tea or Water. Admission is $2 (Children 12 and under are free). For more information contact chuc@nf.aibn.com
COUGHLAN COLLEGE TRUST FUND. Coughlan College is offering a trust fund to further and support the education and nurturing of members of The United Church of Canada in Newfoundland and Labrador. The establishment of this scholarship is for awarding of grants to students who are enrolled in a degree program at Memorial University of Newfoundland or a 3-year program at College of the North Atlantic or Marine Institute. Please visit unitedchurch@nfld.net for an application.
Silent Night, Holy Night - Celebrating Christmas with Music and Friends There will be a Concert to begin the Christmas season at Cowan Heights. Performers include Shelley Neville & Peter Halley, Les Ms. Choir, Luke Tremblett, and Bailey Collins. It will be held on Friday, November 24th at 7 pm and tickets are available $20 each at the Church office Tuesday to Friday mornings, or please call 745-2871
Lady Cove Women's Choir & Newman Sound Men's Choir present Feliz Navidad at Gower Street United Church on Nov. 25th at 8:00 p.m. Tickets available at the Holy Heart Theatre Box Office 579-4424

St. James United Church: Friday, December 1 6:30pm at St. James United Church, Dessert party and silent auction in the Auditorium, followed by a concert at 8:15 in the Sanctuary. A variety of music will be performed by members of the congregation and students of the MUN School of Music. Tickets are available from the church office at $20 each, 722-1881, ext. 200 or info@stjamesuc.org. Come and enjoy an evening of fellowship, dessert and entertainment. Admission to the concert only will be $10 at the door.