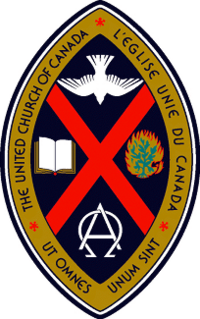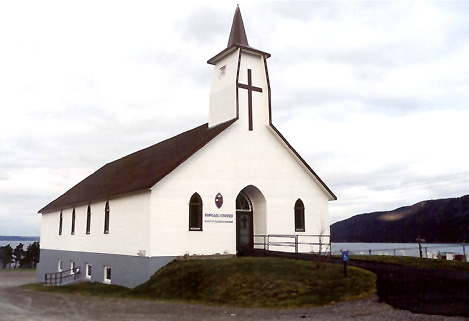 TOPSAIL UNITED CHURCH
"The Church By the Side of the Road"

OTHER CHURCH ANNOUNCEMENTS
Cowan Heights United Church offers a Seniors Walking Group in the Bonnie Kelly Auditorium. Looking to go for a walk, but find it too cold or slippery? Takes place weekly on Monday's, Wednesday's and Friday's 10:30 to 11:30. Admission $1.
Queen's College Fall 2018 Course and Programs: This is a good time to consider opportunities for theological, pastoral and spiritual programs for the fall. Queen's has lots to offer. Programs are part-time and full-time available on-line and on-campus as credit and non-credit courses. More information is available at http://queenscollegenl.ca

DRAW NEAR will take place on November 25th at 7pm at Cochrane Street United Church. Join us for an evening of music and readings in preparation for the Christmas Season. Cochrane Street United Church Choir will be joined by special guest Shelley Neville as we sing both Advent and Christmas music.
COUGHLAN COLLEGE TRUST FUND. Coughlan College is offering a trust fund to further and support the education and nurturing of members of The United Church of Canada in Newfoundland and Labrador. The establishment of this scholarship is for awarding of grants to students who are enrolled in a degree program at Memorial University of Newfoundland or a 3-year program at College of the North Atlantic or Marine Institute. Please visit unitedchurch@nfld.net for an application.
Explorer Program 2018 – an initiative to encourage young adult United Church members to consider ministry as a vocation. This is an opportunity for UC young adults (ages 19-25) to work beside a UC minister in a pastoral charge in another part of Canada. Participants from NL Conference will travel to either B.C., Alberta Northwest, Saskatchewan, Manitoba/Northwestern Ontario, London or Toronto. For further information please contact Heather Sandford, Conference Personnel minister at cmp@nfld.net or 754-0388.

St. John the Evangelist Topsail will be holding their Fall Fair Dinner on Saturday, Nov. 17 at 6 pm. Come and enjoy a three course chicken breast dinner. Cost $20.00. For tickets call Shirley @ 368-9504 or Louise @ 834-7385.
MENNONITE DISASTER SERVICE currently needs volunteers who have experience in home construction to be project coordinators, especially in Newfoundland & Labrador. This is an ideal opportunity for retired contractors that would enjoy using their skills and experience to help someone that has lost everything. MDS has an immediate need for a qualified person to coordinate a project in Westport NL where a single father lost his home in a fire in 2017. Travel and accommodations will be provided. If you have home construction experience and would like to help others please call or text to 709-424-9950.
St. James United Church invites you on Sunday November 11 at 4pm: the 11am Worship Service at St. James UC, 330 Elizabeth Avenue, will be moved to 4pm for a 'Going Down of the Sun' Service to commemorate Remembrance Day. The change in time will enable those who are able and interested to attend the Remembrance Day Services held at the cenotaphs in the area. The 9:30am Contemporary Service for November 11 is also cancelled

ST. JOHN THE EVANGELIST CHURCH, 20 Rectory Rd., Topsail, CBS will be holding their annual Fall Fair Card Game on Saturday, Nov 17th at 8:00 p.m. Cost is $5.00. Please bring your own cards and baskets
EDUCATION: Queen's College is the oldest degree-granting institution in the province. Its mission is to prepare people for ministry, both ordained and lay, and to provide programs to assist people in their spiritual journey. We offer a variety of courses at our St. John's campus, in Clarenville, and by webinar, Skype or correspondence, which count as credit towards a degree, the Associate in Theology designation, or a Diploma in Theology. For more information please see the brochures in the church, check out our web site at www.queenscollegemun.ca , or telephone toll free at 1-877-753-0116
Hot Chicken Breast Dinner & Auction. Saturday, November 17, 2018 at 6:00 p.m., Holy Innocents Anglican Church, 297 Paradise Road is having a hot chicken breast dinner and auction featuring singer song-writer Paul Pearcey. Tickets are $15.00 per person. Contact Ruth at 782-1564 or the church office at 782-3071 for tickets.