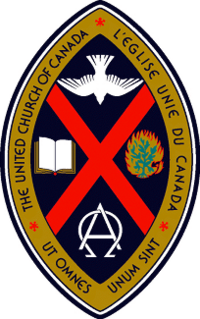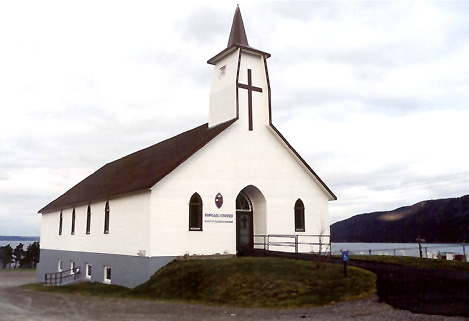 TOPSAIL UNITED CHURCH
"The Church By the Side of the Road"

OTHER CHURCH ANNOUNCEMENTS
COUGHLAN COLLEGE TRUST FUND. Coughlan College is offering a trust fund to further and support the education and nurturing of members of The United Church of Canada in Newfoundland and Labrador. The establishment of this scholarship is for awarding of grants to students who are enrolled in a degree program at Memorial University of Newfoundland or a 3-year program at College of the North Atlantic or Marine Institute. Please visit unitedchurch@nfld.net for an application.
EDUCATION: Queen's College is the oldest degree-granting institution in the province. Its mission is to prepare people for ministry, both ordained and lay, and to provide programs to assist people in their spiritual journey. We offer a variety of courses at our St. John's campus, in Clarenville, and by webinar, Skype or correspondence, which count as credit towards a degree, the Associate in Theology designation, or a Diploma in Theology. For more information please see the brochures in the church, check out our web site at www.queenscollegemun.ca , or telephone toll free at 1-877-753-0116

NOTICE – FELLOWSHIP OF THE LEAST COIN SERVICE – 2018 Friday Evening, April 6, 2018 at 7:00 p.m. we will be holding the annual Fellowship of The Least Coin Service at St. James United Church, 330 Elizabeth Ave., St. John's. Please join us for an evening of worship and fellowship. We would be thankful for any coins you have been collecting, or, at that time, would like to make a donation. FLC is a component of the Women's Inter-Church Council of Canada and donations provide grants, the same way as the World Day of Prayer, for impoverished women around the world. There will be special music and a social time will follow. Any further information required, please contact Inez Penney 237-7100 or Susan Sheppard, St. James United Church 722-1881.
Explorer Program 2018 – an initiative to encourage young adult United Church members to consider ministry as a vocation. This is an opportunity for UC young adults (ages 19-25) to work beside a UC minister in a pastoral charge in another part of Canada. Participants from NL Conference will travel to either B.C., Alberta Northwest, Saskatchewan, Manitoba/Northwestern Ontario, London or Toronto. For further information please contact Heather Sandford, Conference Personnel minister at cmp@nfld.net or 754-0388.
Active Aging at St. James United Church:
Mondays at 11am: weekly drop in NIA (no-impact aerobics) for $5. Beginning Tuesday, January 16 at 10:30am: Chi Gong with Dr. Song; an 8-week class for $80. Register for this at 579-5799 or (

www.drsongac.com

). Seniors are welcomed and encouraged for both of these wonderful opportunities to improve your health in winter. Wear comfortable clothing and bring drinking water. If driving, please park for free in the first line nearest to Elizabeth Avenue. Anywhere else in the parking lot is liable for a ticket.

The Chaplaincy Committee of East District is pleased to announce that Rev. Karen Thorne has been appointed as full-time chaplain. Rev. Karen is providing pastoral care for the St. John's Eastern Health sites of Health Sciences, the Janeway, the Leonard A. Miller Centre and Veteran's Pavilion, along with Her Majesty's Penitentiary. Rev. Karen offers a deeply caring and friendly presence and is a welcome addition to our team. We wish her all God's blessings in her ministry. If you or a family member are admitted to hospital and would like pastoral care or a visit from the chaplain while in hospital, please ensure the admission forms are marked "Yes" for pastoral care and the patient's name will be included on the chaplain's list for visitation.