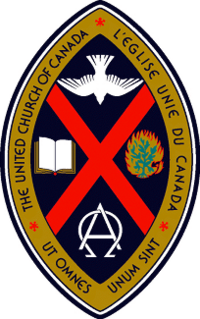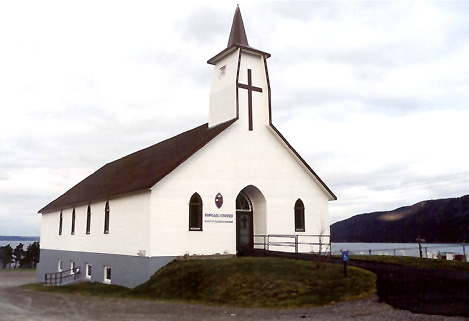 TOPSAIL UNITED CHURCH
"The Church By the Side of the Road"

OTHER CHURCH ANNOUNCEMENTS
Queen's College Fall 2018 Course and Programs: This is a good time to consider opportunities for theological, pastoral and spiritual programs for the fall. Queen's has lots to offer. Programs are part-time and full-time available on-line and on-campus as credit and non-credit courses. More information is available at http://queenscollegenl.ca
MINISTRY OF SUPERVISION COURSE at the Atlantic School of Theology will be held October 22-26, 2018 & May 6-10, 2019. Application Deadline is July 24th, 2018 as space is limited. Please contact the Rev. Dr. Sally Shaw if further information is required.
You are invited to take time during the Season of Creation (Sept. 1 - Oct. 4.) to become more aware of the beauty and importance of the natural world in our lives as well as for the obligation we have to preserve it. Stay tuned for more info on an Inter-denominational Bon Fire on Middle Cove Beach, Sept. 21 at 7:00 pm, and a Reflection on Water event scheduled for Bowering Park at 2:00, Sept. 30. Both events are sponsored by the Mercy Centre for Ecology and Justice.
COUGHLAN COLLEGE TRUST FUND. Coughlan College is offering a trust fund to further and support the education and nurturing of members of The United Church of Canada in Newfoundland and Labrador. The establishment of this scholarship is for awarding of grants to students who are enrolled in a degree program at Memorial University of Newfoundland or a 3-year program at College of the North Atlantic or Marine Institute. Please visit unitedchurch@nfld.net for an application.
Explorer Program 2018 – an initiative to encourage young adult United Church members to consider ministry as a vocation. This is an opportunity for UC young adults (ages 19-25) to work beside a UC minister in a pastoral charge in another part of Canada. Participants from NL Conference will travel to either B.C., Alberta Northwest, Saskatchewan, Manitoba/Northwestern Ontario, London or Toronto. For further information please contact Heather Sandford, Conference Personnel minister at cmp@nfld.net or 754-0388.
SECOND ANNUAL BRIDGE FUNDRAISER FOR L'ARCHE AVALON, September 29, 1-4 pm - at St. Pius X Parish Hall, 16 Smithville Crescent. This is a major fundraising event. You can help by getting a table of 4 to come and play bridge, or ask your friends who play bridge to come or you could donate an item for a door prize or for Silent Auction. The cost is $15 per person. There will be lunch and prizes galore. To register phone or text Lorraine at 689-2936 or Kit at 730-4948 or email her at khowley@nl.rogers.com.
Cowan Heights United Church offers a Seniors Walking Group in the Bonnie Kelly Auditorium. Looking to go for a walk, but find it too cold or slippery? Takes place weekly on Monday's, Wednesday's and Friday's 10:30 to 11:30. Admission $1.

The United Community of Faith Joint Service of Worship: will be held at Cowan Heights UC on October 21st at 7 pm. We are also extending an invitation to all choir members to participate in a combined choir for this service. Members & friends of all congregations are extended a warm welcome to attend. Refreshments will be served following worship.

Celebrate inclusion! St. James United Church warmly welcomes you to its second annual Diversity Fair on Sunday, September 23 from 12 to 2 p.m. Recognizing every individual is equal and important, St. James promotes inclusion of all persons in our community: immigrants, international students, those with differing mental and physical abilities, seniors, youth, the LGBTQ+, and more. Come meet and chat with many diverse people who make up the church community and our city. Light refreshments will be available. Admission is free. St. James is an accessible venue. For information, please call the church office at 722-1881, ext. 200 or e-mail info@stjamesuc.org.
EDUCATION: Queen's College is the oldest degree-granting institution in the province. Its mission is to prepare people for ministry, both ordained and lay, and to provide programs to assist people in their spiritual journey. We offer a variety of courses at our St. John's campus, in Clarenville, and by webinar, Skype or correspondence, which count as credit towards a degree, the Associate in Theology designation, or a Diploma in Theology. For more information please see the brochures in the church, check out our web site at www.queenscollegemun.ca , or telephone toll free at 1-877-753-0116