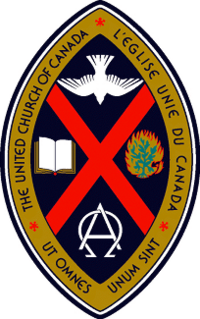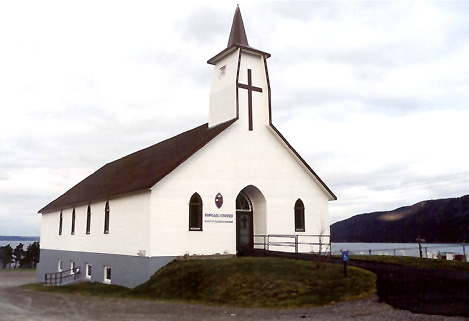 TOPSAIL UNITED CHURCH
"The Church By the Side of the Road"

OTHER CHURCH ANNOUNCEMENTS
COUGHLAN COLLEGE TRUST FUND. Coughlan College is offering a trust fund to further and support the education and nurturing of members of The United Church of Canada in Newfoundland and Labrador. The establishment of this scholarship is for awarding of grants to students who are enrolled in a degree program at Memorial University of Newfoundland or a 3-year program at College of the North Atlantic or Marine Institute. Please visit unitedchurch@nfld.net for an application.
Burry Heights Day is Sept. 15th. A day of fun, food, friendship and song. Reminisce with old friends and meet some new ones. Enjoy lunch and/or supper and this year, for the first time, a Dinner Theatre. Visit burryheightswebsite@gmail.com or call 709-229-7883 for further information.
EDUCATION: Queen's College is the oldest degree-granting institution in the province. Its mission is to prepare people for ministry, both ordained and lay, and to provide programs to assist people in their spiritual journey. We offer a variety of courses at our St. John's campus, in Clarenville, and by webinar, Skype or correspondence, which count as credit towards a degree, the Associate in Theology designation, or a Diploma in Theology. For more information please see the brochures in the church, check out our web site at www.queenscollegemun.ca , or telephone toll free at 1-877-753-0116
Explorer Program 2018 – an initiative to encourage young adult United Church members to consider ministry as a vocation. This is an opportunity for UC young adults (ages 19-25) to work beside a UC minister in a pastoral charge in another part of Canada. Participants from NL Conference will travel to either B.C., Alberta Northwest, Saskatchewan, Manitoba/Northwestern Ontario, London or Toronto. For further information please contact Heather Sandford, Conference Personnel minister at cmp@nfld.net or 754-0388.
MINISTRY OF SUPERVISION COURSE
at the Atlantic School of Theology will be held
October 22-26, 2018 & May 6-10, 2019.
Application Deadline is July 24th, 2018 as space is limited. Please contact the Rev. Dr. Sally Shaw if further information is required.
Cowan Heights United Church offers a Seniors Walking Group in the Bonnie Kelly Auditorium. Looking to go for a walk, but find it too cold or slippery? Takes place weekly on Monday's, Wednesday's and Friday's 10:30 to 11:30. Admission $1.
Howard C. Brown Concert Series at the Old St. John the Evangelist Church, Topsail, 2:30 to 4:00 starting July 8th, 2018 with Pamela Morgan and Rex Brown. Cost $15.00 cash at the door or call 709-726-0000 to reserve.