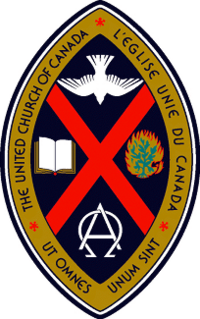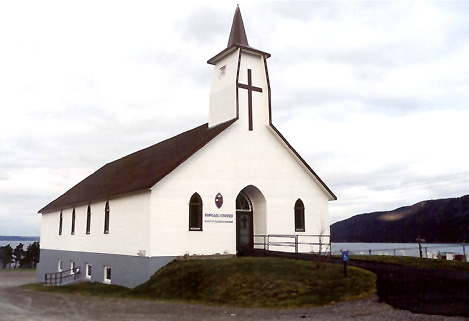 TOPSAIL UNITED CHURCH
"The Church By the Side of the Road"

CHOIR INFORMATION
Choirs
Please click HERE for the Choir rehearsal schedule until the New Year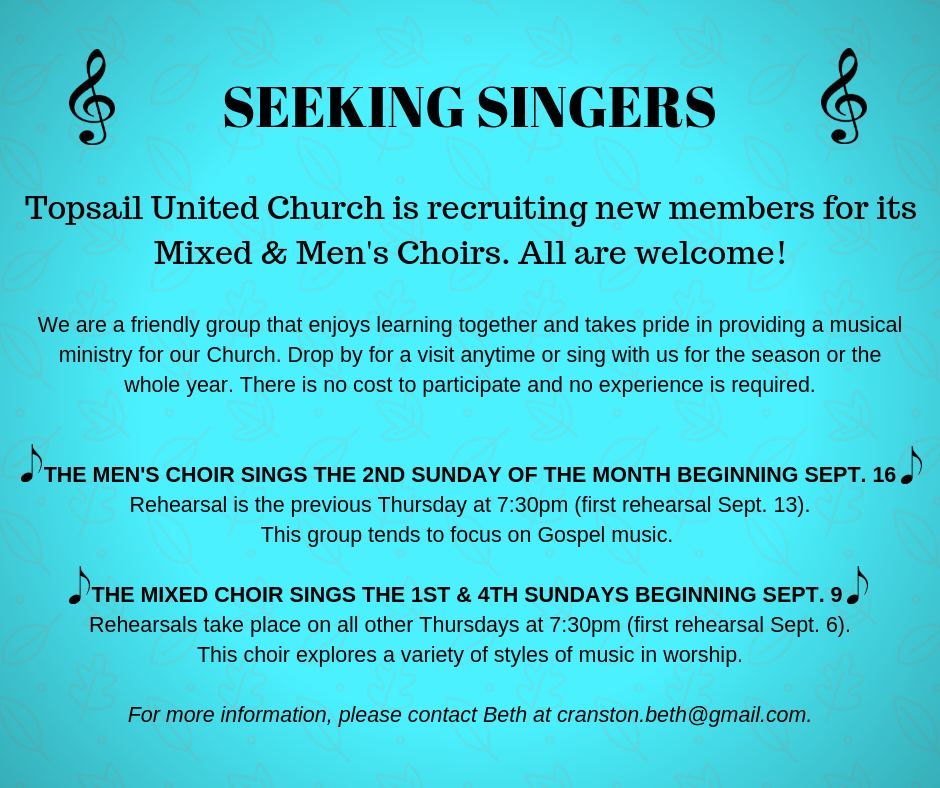 There are 3 choirs that prepare music for Sunday morning worship and special occasion services.
The Mixed choir is a mixed adult group for all voices that sings the 1st & 4th Sundays each month.
The Menís choir sings the second Sunday of each month and specializes in Gospel music.
The Childrenís choir is for Grades 1-8 and they sing the 3rd Sunday of each month.
The Mixed & Menís choirs practice Thursday evenings at 7:30 as scheduled
The Childrenís choir practices on Wed. evenings at 6:30.
The choirs are always happy to include new members so come along and enjoy a time of singing together!